Saturday, December 7, 2013
Tuesday, December 3, 2013
With the beginning of December, my kids LOVE the tradition of having some sort of an advent calendar. I love this fun but simple idea too! The only thing I have a hard time with is all the tiny things we put in the calendar that don't really add much "meaning" to the spirit of Christmas. This calendar offers the perfect solution, I was so excited to make it!
Christmas paper (I like to use 6x6 paper pads because the print is smaller and I can get more of a variety for the cost!)
Simply paint the ends of the boxes white, wrap Christmas paper around the outside and put them in a cute glass jar you have laying around the house!
I did have to do a few things differently...
I couldn't find matchboxes anywhere! I did find some online on amazon.com but

because I was in a time crunch I couldn't wait to have them shipped.
I ended up finding little 2" boxes at Zurchers. It was only $1.75'ish for a 12 pack. I printed the numbers for each box on my computer and just used my circle punch to punch them out!
When thinking of what to put in each box, I couldn't help but think about
this post
I created last year. In going through it, I think these are still the best things to put in these cute little boxes! I don't think we can get enough of spreading kindness!
I added the tag from my original post to the jar after because I thought it was a cute addition!
Here is the list of ideas you can do for kindness....
Find someone who is homeless and deliver them a blanket
Buy a few boxes of candy canes and tell random strangers "Merry Christmas" and give them a smile and a candy cane.
Call someone you love just to see how they are doing!
Mail a hand written letter to someone who has done something kind to you.
Offer to babysit your friends' kids so she can go stress free Christmas shopping!
Sing or play a musical instrument for a Nursing home with your family.
Set up a hot cocoa stand and accept donations only for a charity of your choice.
Mend a broken heart by reconciling with someone you have not been close to.
Walk your neighbors dog for them.
Give a candy cane to your bank teller and every cashier who helps you today.
Take a treat to your local Fire Station or Police Station to Thank them for their work.
Rake your neighbors leaves
Go to the store and pay off someones layaway anonymously
Pay the parking toll for the car behind you when leaving a parking garage.
Invite neighbor kids to come over for a craft day to make gifts for their parents.
Leave a note and little gift for your mail man or UPS delivery guy.
Call a friend and offer to help them wrap their Christmas gifts.
Help a friend clean their home.
Ring the bell for a Salvation Army bell ringer so they can have a break!
Pay the bill for the car behind you in a drive thru.
Help a stranger load their groceries in their car.
Open the door for strangers.
Pick up litter and trash throughout the day.
Give out 20 compliments to 20 people today.
Help someone carry something.
Tape quarters to vending and and toy machines around town.
Donate food to the Utah food bank.
Collect mittens and hats and boots, deliver to a school to give kids who don't have any at recess.
Pay someones fees at the library.
Take your kids to buy with their own allowance a toy to donate to Toys 4 Tots.
Go through your books and donate any that you may not need to your school library or a teacher for their classroom.
Turkey bomb a neighbor! (leave a turkey or ham on their porch, ring and run!!!)
Pass out candy canes and wish everyone in the long lines at the post office a "Merry Christmas!"
Gather all the shopping carts in a parking lot and put them inside the store.
Call the hospital and see if you can go read stories or bring a little gift to those there the week of Christmas.
Give stuffed animals to the police department for kids.
Have a MERRY CHRISTMAS, but even more... make someone else's Christmas more MERRY.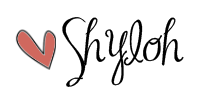 Friday, November 22, 2013
This week, I chose
this fabulous pin
from the Idea Room:
I thought for sure it would be beneficial to check out a "crafty" option for Thanksgiving! I was even more excited when it was SUPER easy!
Items Needed:
5/8" Metal Stamp Set & hammer... I got my set
HERE
on Amazon and it took me ONE DAY to get it with my prime membership.... yee haw! (I paid $28 and free shipping)
Bamboo Utensils... I got mine at Walmart... a pack of 3 cost only $3.77
Ribbon
Fine Tip Sharpie Marker
Pencil
Directions:
Write the word you would like to stamp on your utensil with a pencil. You don't have to copy the exact font, more just write it in the same size so you can guesstimate the positioning better. I know, I know.... did you catch the word I put on one of my spoons? I guess you can see my sense of humor. I was thinking of words to describe how you feel on Thanksgiving Day and I just had to keep it real... I'm stinkin' hungry! Of course, I wouldn't give a spoon with this word to a hostess for real :)
With a hammer, stamp the letters onto your utensil. I know… this is not really the sport for all you "OCD" types who have to have things lined up perfectly. I have convinced myself the crooked and off centered letters add "character".
Erase your Pencil markings.
Trace the letters you stamped with the sharpie marker color of choice, tie the utensils together and proudly hand them (and maybe a dish towel or something else with it) to your hostess!
I bet you will be invited to dinner every year with an awesome gift like this! :)
And… you won't be broke for Christmas because all in all these spoons only cost me $3.77! The rest of the stuff I found around my house to use.